Getting Started with your Portal
Last Edited: Jul 02, 2019
Step 1: Sign Up
You can sign up to Siteglide Admin using the following form: https://admin.siteglide.com/sign-up
Signing up submits a request to our team, who for security reasons, will manually verify your account before you can begin using it. You will receive an email on the address you use to sign up once this process is complete to notifiy you that your account is ready.
Step 2: Your Portal
Portal is where you can view a list of all your sites and create new sites. Later you will also be able to control site subscriptions, module payments and more from within your Portal.
You can login to Portal and Admin from the following page: https://admin.siteglide.com/
When you are viewing the Admin of one of your sites, you can access portal from the drop down on your userame.

Select "Portal" from the drop down menu.
Step 3: Create a new Site
Once your account is ready, you can create as many sites as you like, whenever you like, from your Portal.

To create a site, click the "Create New Site" button above your sites list.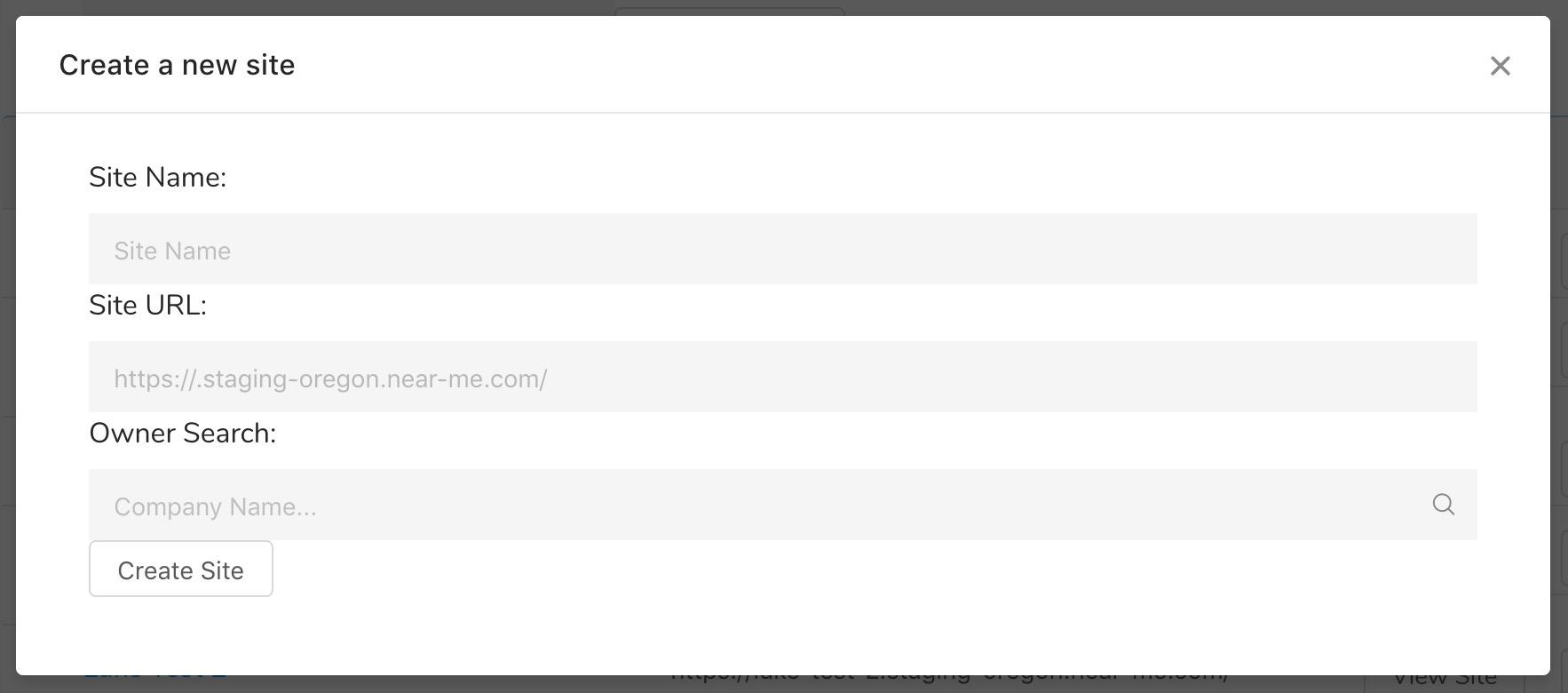 Using the modal, you will need to give your new site a name, and also search for and select your company before clicking the "Create Site" button.
The page will refresh once your site is ready, which can take a few minutes. If you close this modal, the process will continue in the background and will appear in your sites list when it's ready for you to start building on.
In the next few months we will update the site creation process to allow partners to create completely blank sites. For now, each site will be create with Beta content, which you can remove from the site Admin after creation if you wish.